La Rondine Pizza and Restaurant
12038 Queens Blvd, Kew Gardens, NY 11415
Order now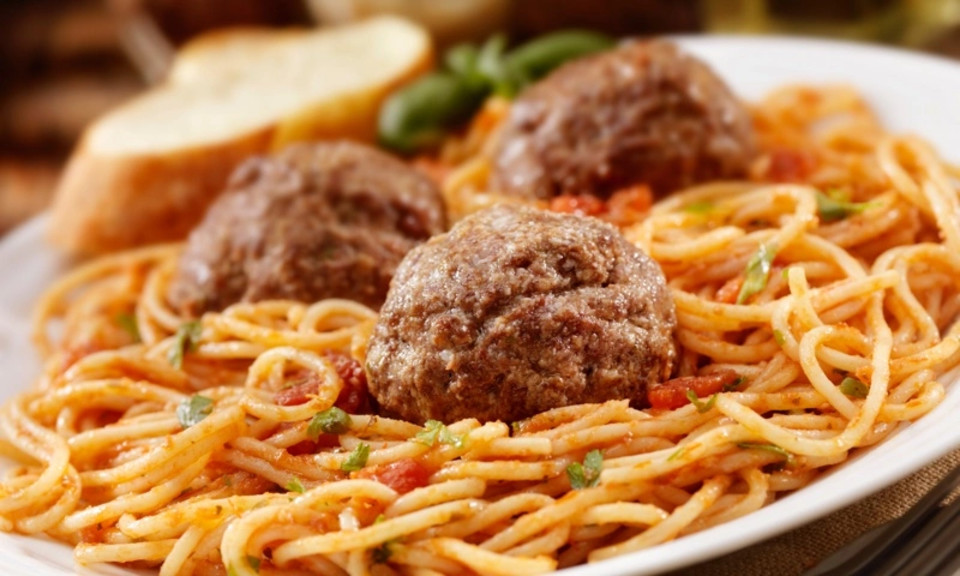 Komis
Let me precedent this review by stating, "I've done it all": placed orders for delivery, placed orders for pick-up, and have dined-in. I feel welcomed even when they are slammed because the staff is BEYOND friendly. Deliveries are always on time and correct. The pizza is amazing (and I definitely recommend the White Slice). Their pepperoni pizza isn't riddled with oil, which to me is *magical* because any pepperoni slice that doesn't set off my heart burn is worth noting. I order from these guys at least once a week and I am never disappointed.
Harvey
I ordered veal rollatine with penne as the choice of pasta. The veal was tender. The dish was tasty, delicious, and arrived somewhat early. I ate about three-quarters of it, and put the remaining fourth in the refrigerator for later. I transferred it to a covered ceramic dish, added two tablespoons of water, and microwaved it on high for two minutes in an 1150-watt oven. It reheated very well, and was just as tender as when it was originally delivered.
Theresa
This is my first order, and we wanted to do a little sampling. The pizza---one regular slice, one Sicilian---was the best I've had outside of Manhattan. We also ordered the Sicilian eggplant with penne. It was a huge portion. The sauce---marinara with sauted cubes of eggplant, olive and capers, was exquisite. I will definitely order there again.
david
The good is always hot, fresh and delicious. Usually comes 15-20min ahead of schedule. I HIGHLY recommend the chicken roll, buffalo chicken slice and the classic pepperoni slice. My roomate loves the chicken parm sandwich. Check out Rondine, I assure you, you'll like it!
Nannette
Their pizza is always a hit or miss. For the longest time they had the best pizza, but then the pizza was gross and like other competitors' pizza. I ordered again recently after not ordering for a while and it was amazing
Alesha
Been ordering the cheese pie for months. So delicious. However sometimes (3/10 pizzas) its soggy and made incorrectly, ratios of ingredients are completely off. Like it was the first time someone ever made a pizza. So must be dependent on who is working/making the pizza. Night and day difference in the pizza when it's "off". But it's so good that I risk it.
Jeffrey
The best pizza in Kew Gardens/Briarwood. THIS is what a real NY slice is. Super thin crust, greasy cheese and sauce that just makes my mouth water in anticipation. Plus the staff here are all awesome. Always respectful and smiling. Seems to be a family run business so that explains why.
Eddie
Greek salad is nice, though basically is just a salad with feta... but it is nice. The Chicken Parmigiana Hero is sizable, saucy, gooey, and scratches the itch for a self-indulgent, big, tasty sandwich. Cheap, open late and they get here fast, enjoyed my order!
cesar
Wow.the chicken sorrentino was super delicious!! It really hit the spot!! And the delivery was speedy.I will definitely order from here again.the pizza is great too,best in the 'hood!
Miguel
The food from La Rondine is always excellent they have yet to disappoint. They also delivered the food very quickly. I wish they would add their penne a la vodka to the seamless menu.
About us
Calzones, Chicken, Dinner, Italian, Late Night, Lunch Specials, Pasta, Pizza, Salads, Seafood, Wings
Today

Delivery: 10:30 AM - 12:45 AM

Takeout: 10:45 AM - 12:30 AM

Delivery

Monday:

10:30 AM - 12:45 AM

Tuesday:

10:30 AM - 12:45 AM

Wednesday:

10:30 AM - 12:45 AM

Thursday:

10:30 AM - 12:45 AM

Friday:

10:30 AM - 12:45 AM

Saturday:

11:20 AM - 12:45 AM

Sunday:

11:20 AM - 12:45 AM

Takeout

Monday:

10:45 AM - 12:30 AM

Tuesday:

10:45 AM - 12:30 AM

Wednesday:

10:45 AM - 12:30 AM

Thursday:

10:45 AM - 12:30 AM

Friday:

10:45 AM - 12:30 AM

Saturday:

11:30 AM - 12:30 AM

Sunday:

11:30 AM - 12:30 AM